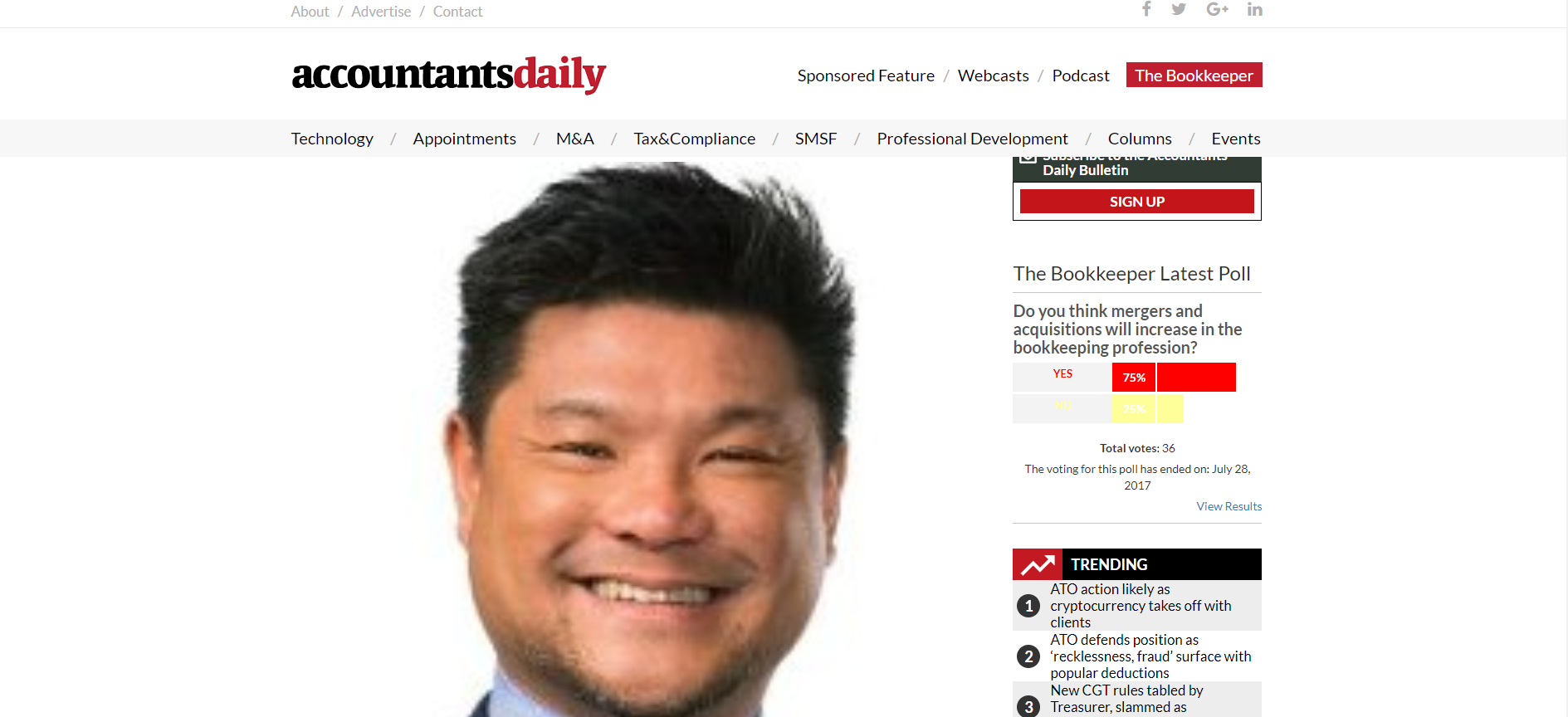 We're stoked that Australia's leading publication to the industry, Accountants Daily recently sat down with us to find out what makes us tick, and how we use accounting technology to deliver a better service.
When we started our firm in 2016, we were determined to do things differently; to use all the latest accounting technology to deliver a superior client experience.  More than ever, we still believe in our approach, and its at the core of everything that we do.
As a client, we will provide you with smartphone-based apps, together with our cloud-based systems to keep your accounts, payroll and taxes up to date, all the time.  We strive to make everything easy to use and to save you time and stress.  And to provide you with real-time accounting information that you can actually use.
Click the link below, if you would like some insight into how we can serve you:
https://www.accountantsdaily.com.au/bookkeeper/11340-insight-my-day-to-day-and-big-picture-plans-as-a-bookkeeping-exec?utm_source=Bookkeeper&utm_campaign=16_02_18&utm_medium=email&utm_content=1