Xero is accounting software that is ideal for small business
It's cloud-based, which means that you can access it from anywhere! But most importantly, it allows easy collaboration between you and us; this allows us to communicate and look after your books without you having to come to our office, or to send us copies of expenses or paperwork.
It's also very flexible, and can easily be tailored to fit your business; NOT the other way around. We use time-saving apps that plug straight into Xero, saving you effort on data entry. We can also integrate point of sale systems and payroll systems with tablet bundy clocks. This all saves you time.
You focus on running your business
We handle the rest
We have set up Xero to track the profitability of multiple locations and sites, or even the profitability of different trading days.
Our accounting packages include weekly or monthly reports, set to your requirements so that you can really keep your finger on the pulse of your business.
Do you run a restaurant, and need to track food cost and wages to turnover ratios from week to week? We can do that for you. And all our packages include regular meetings to talk things through.
Real-time results means more robust accounts for your business
We truly believe that with Xero, you have the horsepower of a big-company accounting system at your fingertips; in an easy to use format that's friendly to small business. We are a Xero Certified Advisor, and Bronze Partner.
For more information, visit the Xero website here.

Call us today about how we can help you.
"Kevin San & Associates provides us with a level of accounting and tax advice that we never had before. They have also provided us with methods and software, which have modernised our processes, and are saving us hours of time each week."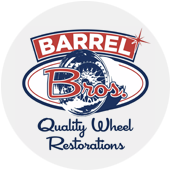 Mark Hooker
Barrel Bros
Quality Wheel Restorations