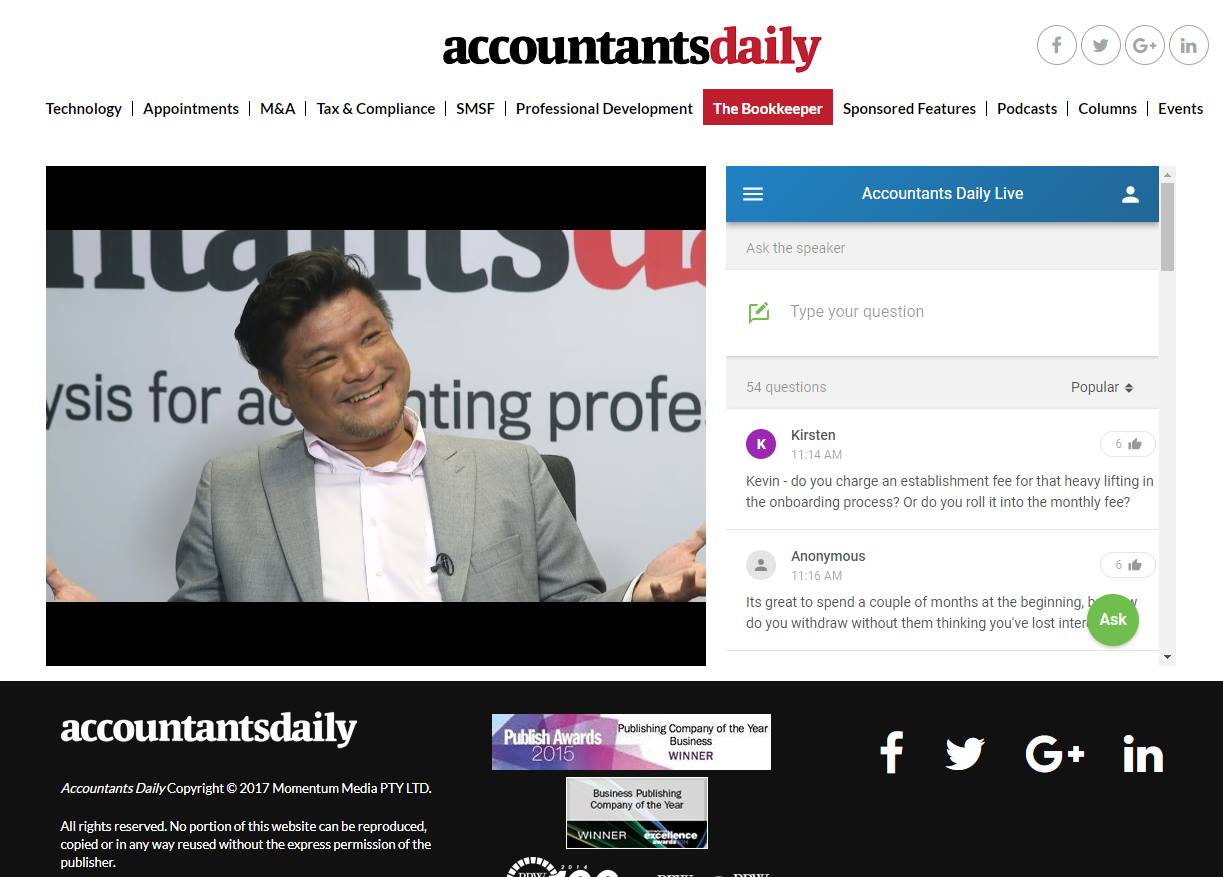 Today, we were on a panel with Accountants Daily, and the discussion was about whether bookkeeping had any place in a modern accounting firm's offerings.
We (passionately!) feel that by offering clients a full accounting service, it does save the client a lot of time but it also means that we are much closer to your business.  When we do your payroll and day to day bookkeeping, we'll be in touch with you very regularly…perhaps even weekly.
That allows us to get to know the ins and outs of your business, your staff and to get to know you, the business owner.  This makes the whole accounting and tax process smoother for everyone, and it also means that we can perform our work to a greater degree of accuracy.  The BAS and tax return processes become quick and painless, and the advice we provide you is much more tailored to your situation.
And speaking personally, it does mean that it's more fun for us to look after you, as you aren't just numbers on a screen to us, and we can better help you work towards what you want to achieve from your business.