We understand small business.
Every business has their own speciality. Ours is accounting. Let our expertise take the stress out of focusing on yours.
We understand that running your own business is never the easy option, but that you do it because you have a passion. Whether it's for creating great food, great products or for delivering a service like nobody else can, we get you.
You focus on running your business
We handle the rest
Running a small business is challenging. That's why we offer a package of solutions to take the pain out of managing your accounts, so that you can focus on the most important thing: building your business.
Partnering with Xero, we provide a suite of easy to use cloud software and smartphone apps to take care of your GST and income tax with a minimum of disruption to your daily workload.
If you're a sole trader, partnership or even managing a team of employees, we can shape a solution that integrates seamlessly alongside your business.
From simplifying your payables to automating your payroll, we can take tasks which currently take you hours and turn them into processes which take minutes of your time. We know the best strategies for small businesses, so make the decision to supercharge your accounting practices and give us a call today.
Our class-leading accounting doesn't cost the earth either
We offer package options that scale with you as your business grows and can do as little or as much as you need us to. It can be simply taking care of the parts of your accounting you can't, or taking it all and doing it all so you can get your weekends back.
"With Kevin San & Associates, we now have weekly reports that tell us exactly how our business is doing. It's allowed us to fine tune our operations, and save money in a way that simply wasn't possible before."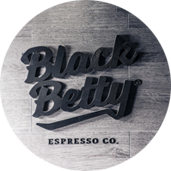 Jonno Sea
Black Betty Espresso